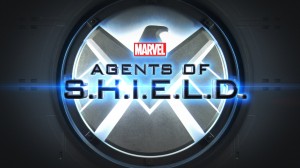 Recently, ABC released the new,official synopsis/spoilers for their upcoming "Agents Of SHIELD" episode 8 of season 2. The episode is entitled, "The Things We Bury," and it sounds like things will get very intriguing and drama-filled when Ward decides to kidnap his brother ,Senator Christian Ward. SHIELD has an epic face off with Hydra, and more!
In the new, 8th episode press release: Peggy Carter will return to "Marvel's Agents of S.H.I.E.L.D." with a special guest appearance in the second season's eighth episode, plus Grant Ward and his Senator brother are going to "enjoy" a family reunion! Press release number 2: Coulson and team are going to find themselves in an epic face-off against Hydra to uncover an ancient secret, while Ward kidnaps his brother, Senator Christian Ward, for a violent trip down memory lane.
Guest stars feature: B.J. Britt as Agent Antoine Triplett, Adrianne Palicki as Bobbi Morse, Henry Simmons as Alphonso "Mack" Mackenzie, Reed Diamond as Daniel Whitehall/Werner Reinhardt, Tim Dekay as Senator Christian Ward, Kyle MacLachlan as The Doctor, Hayley Atwell as Agent Peggy Carter, Simon Kassianides as Sunil Bakshi, Lou Ferrigno Jr. as Agent Hauer, Al Coronel as Agent Rivera, Dichen Lachman as young woman, Eijiro Ozaki as prisoner, Alexander Leeb as scientist and Willem Van Der Vegt as officer.
The episode was written by DJ Doyle and it was directed by Milan Cheylov. Episode 8 is set to air on Tuesday night, November 18th at 8pm central time on ABC.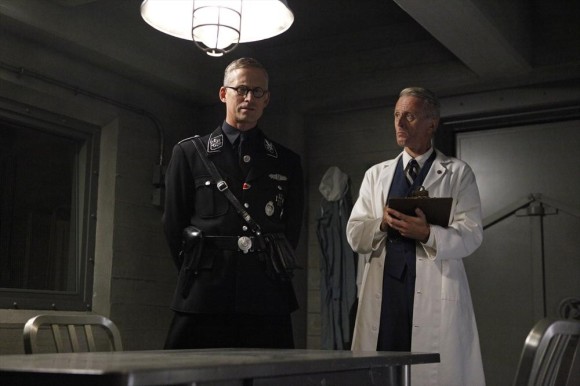 US Coach Jurgen Klinsmann said recently that it was "unrealistic" for the US team to win the World Cup this year. Klinsmann is from Germany and his way of talking doesn't really blend with the traditional American can-do spirit.
Saints Row: The Third -Professor Genki full episode by Tim and Eric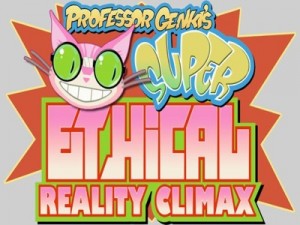 Tim and Eric, the benevolent masterminds behind Tim and Eric Awesome Show, Great Job!, have teamed with THQ to bring to life Professor Genki's Super Ethical Reality Climax, Saints Row: The Third's most deranged and demented game show.
In the soon-to-be critically-acclaimed Saints Row: The Third, Professor Genki's Super Ethical Reality Climax pits you in a battle to the death against furry mascots and human hotdogs with a chance to win extraordinary prizes such as cash and the opportunity to not die.
Tim and Eric will take the depravity of Professor Genki's Super Ethical Reality Climax to new heights, and lows, with their own, full-length live-action episode, featuring such crowd-pleasing contests as Tall Cat Parade and Eat Yourself. They will also, for the first time ever, detail the intriguing and inspiring life story of the mysterious man-cat, Professor Genki. Beware: this episode is for mature audiences only, and anyone faint of heart, or with a history of heart problems, cat allergies, or high moral standards should probably do anything else.
Playing a photographer for "Playgirl" in episode 204, directed by Johnny Milord.
After Lately is a faux reality show on the E! network that purports to show the behind-the-scenes goings on of Chelsea Handler's late Night talk show, Chelsea Lately. It is in fact a semi-scripted parody of a reality show (in the vein of shows such as The Larry Sanders Show and Curb Your Enthusiasm) in which the various cast members, writers, crew, and even 'hangers-on' of Chelsea Lately are shown bickering and arguing over mostly trivial and petty matters, and competing for show air time and personal approval from Chelsea.
Playing an European art lover in Episode "Splatter Art", directed by Ben Berman. Cast includes Chris Elliott,  Maria Thayer, Brett Gelman, Bud Cort and Pasha Lychnikoff.
Eagleheart is a live-action comedy television series that premiered on February 3, 2011, on Cartoon Network's late night programming block, [Adult Swim]. Eagleheart is produced by Conan O'Brien's production company, Conaco.
Eagleheart parodies many cop shows, most notably Walker, Texas Ranger and is notorious for its large amounts of graphic violence.
Eagleheart has been renewed for a second season making it the first show produced by Conaco to be renewed for a second season other than Late Night with Conan O'Brien and Conan.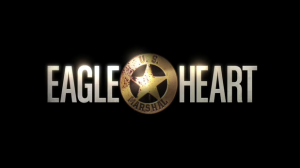 Playing "Dr. Donald Tang", an outrageous Game Show Host in Professor Genki's Super Reality Climax, a special for [adult swim] directed by Tim Heidecker and Eric Wareheim.  http://www.timanderic.com/ AWSOME!!!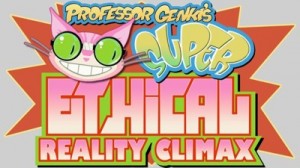 Filming an Episode for "Make it or Break it".
Make It or Break It is an American television drama series that focuses on the lives of teen gymnasts who strive to make it to the Olympic Games. It premiered on ABC Family on June 22, 2009 with 2.5 million viewers. The show was picked up for an additional 10 episodes on July 27, 2009, which started airing on January 4, 2010, bringing the number of episodes in the first season to 20. In January 2010, the show was renewed for a second season, which premiered on June 28, 2010 at 10PM. Internationally, the show airs on E4 in the United Kingdom and TV2 In New Zealand. The show is currently on hiatus and season two will resume on March 28, 2011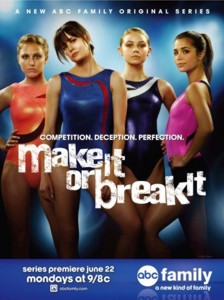 Watch the promo here:
Make It or Break It Premiere – Make It Or Break It
An innocent nurse sits at a desk covering the night shift at a German mental hospital when she's approached by two strange men, who shoot and kill her. The two men walk through the hospital until they reach the room where a young man, Mathias, is kept. They grab him, take him to a car and tell him he must cooperate with them. Back in Los Angeles, the Blooms start the day off right. After a morning lovemaking session, Samantha suggests they spend the whole day in bed. Before she can get the words out, Steven already has his phone and remote control in hand, proving he's addicted to technology.