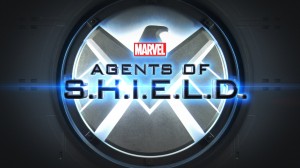 Recently, ABC released the new,official synopsis/spoilers for their upcoming "Agents Of SHIELD" episode 8 of season 2. The episode is entitled, "The Things We Bury," and it sounds like things will get very intriguing and drama-filled when Ward decides to kidnap his brother ,Senator Christian Ward. SHIELD has an epic face off with Hydra, and more!
In the new, 8th episode press release: Peggy Carter will return to "Marvel's Agents of S.H.I.E.L.D." with a special guest appearance in the second season's eighth episode, plus Grant Ward and his Senator brother are going to "enjoy" a family reunion! Press release number 2: Coulson and team are going to find themselves in an epic face-off against Hydra to uncover an ancient secret, while Ward kidnaps his brother, Senator Christian Ward, for a violent trip down memory lane.
Guest stars feature: B.J. Britt as Agent Antoine Triplett, Adrianne Palicki as Bobbi Morse, Henry Simmons as Alphonso "Mack" Mackenzie, Reed Diamond as Daniel Whitehall/Werner Reinhardt, Tim Dekay as Senator Christian Ward, Kyle MacLachlan as The Doctor, Hayley Atwell as Agent Peggy Carter, Simon Kassianides as Sunil Bakshi, Lou Ferrigno Jr. as Agent Hauer, Al Coronel as Agent Rivera, Dichen Lachman as young woman, Eijiro Ozaki as prisoner, Alexander Leeb as scientist and Willem Van Der Vegt as officer.
The episode was written by DJ Doyle and it was directed by Milan Cheylov. Episode 8 is set to air on Tuesday night, November 18th at 8pm central time on ABC.