Playing a photographer in "The Amateur",  a film about the chaotic journey of the artistic pursuit, capturing the vibrant underground art and music scenes that make Los Angeles one of the most enigmatic cities in the world. Directed by Carlton Sugarman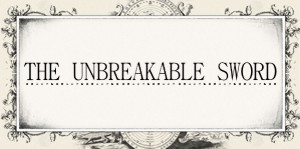 The Unbreakable Sword – The Movie. In 1914 a British officer and his missionary niece trek across dangerous East African terrain pursued by enemy natives intent on stopping them from reaching a distant outpost.
http://theunbreakablesword.com/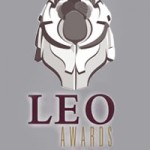 The Motion Picture Arts & Sciences Foundation of British Columbia is a not-for-profit organization whose mission is to celebrate and promote the achievements of the British Columbia film and television industry through the presentation of an annual awards program – the Leo Awards. http://www.leoawards.com
Best Cinematography
in a Short Drama
Amy Belling – Madame Perrault's Bluebeard

Best Overall Sound
in a Short Drama
Kevin Hamilton – Madame Perrault's Bluebeard

Best Sound Editing
in a Short Drama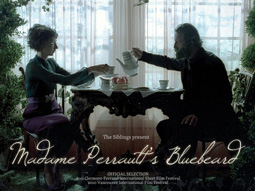 Madame Perrault's Bluebeard received 5 nominations for the Leo Awards.
For more info about the Leo Awards visit http://www.leoawards.com


Program


Cinematography


Overall Sound


Sound Editing


Musical Score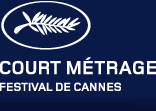 Ben-Hur Sepehr
INDEPENDENT FILM QUARTERLY TO HONOR MULTI AWARD-WINNING FILM THE DESPERATE AT THE 64TH ANNUAL CANNES FILM FESTIVAL"
***
New York, NY [April 11, 2011] – ITN Distribution in association with the Independent Film Quarterly New Media Festival today announced that it will honor multi award-winning short film The Desperate at a special reception during the Cannes Film Festival. ITN Distribution's CEO Stuart Alson will host an invitation-only party at 7pm on Sunday May 15th at the Penthouse Terrance on the Croisette overlooking the Mediterranean. Filmmaker Ben-Hur Sepehr, a former student of the legendary Ingmar will accept the award for Best Short Film.
The Desperate, written, produced and directed by Ben-Hur Sepher was made by the non-profit film production company Tolerance Through Knowledge, Inc. The film is a Nazi hospital drama about a condemned Jewish officer forced to perform emergency surgery on a fearsome Nazi General's dying only son.
Starring Peter Mark Richman (Santa Barbara, Dynasty); Greg Mullavey (Mary Hartman, Bob & Carol & Ted & Alice) and Alexander Leeb, The Desperate has won over 33 awards during its run on the international festival circuit. Most notably Best Short Drama at the IFFF and Best Short Film at the Hollywood Film Festival.
"Superbly acted, beautifully poignant and very personal, uplifting story, "said IFQNMF's Dan Frank. "We're honored to have screened it and we look forward to celebrating the remarkable achievements of Ben-Hur Sepehr."
Ben Hur Sepehr, a fervent believer in quality filmmaking, says "a good movie should be entertaining, leave its mark on the world, and be commercially rewarding to its investors."
To keep up with all activities at the IFQNMF, please visit www.independentfilmquarterly.com. For more information about The Desperate and Ben-Hur Sepehr, please visit http://www.tolerancethroughknowledge.org http://www.thedesperatethemovie.com or: Email: newdawnpictures@hotmail.com.
NYIFF PRESS CONTACT: Briege McGarrity Senior VP of Communications (718) 474-1212. BMcGarrityPR@aol.com.
"Welcome to People" is a drama about a young businessman (Chris Pine) who returns home after his estranged father's sudden death, only to uncover a devastating family secret, which sends him on an unexpected journey of self-discovery . Directed by Alex Kurtzman.
Madame Perrault's Bluebeard
is a fantasy re-envisioning the classic fairytale "Bluebeard" by Charles Perrault, in which Perrault's young wife reads herself into his dark allegory on marital mistrust.
Director A.J. Bond, Script Paul Victor Schoucair,  Camera Amy Belling, Music Lesley Sutherland, Editing Rachel Katz, Cast Alexander Leeb , Kim Haden
Kristallnacht Sonata
is a touching story that takes place amid World War II in Berlin, Germany, during the systematic removal of Jews from the city. A father and son practice a Bach violin and piano sonata before being assaulted in their home by Nazi soldiers. The boy manages to escape capture and is left alone with nothing but his violin. We follow him into the future as an old man, when he relives this heartfelt musical tradition he shared with his father many years before. Directed by Julius Robins.